No more sleepless nights tossing and turning! 
Do you have trouble sleeping? Is anxiety keeping you from relaxing and getting the essential rest you need? Perhaps you should try the best weighted blanket in the market! 
The cozy, therapeutic Zquilts is unlike your typical comforter, it is stuffed with 15-20 pounds of premium cotton. The deep pressure provided by this special blanket makes you feel like you're being hugged, which stimulates the production of serotonin and dopamine, the naturally occurring chemicals our bodies use to feel calm, relaxed, and secure.
If you suffer from insomnia or sleep disturbances, Zquilts is the perfect blanket for you! It will give you enough psychological calm to help you relax and fall asleep. You can even use it while chilling out, watching TV on the couch to make an even more relaxing experience.
Key Benefits
Ultra Soft Cover: Made from top quality cotton, the surface of Zquilts is soft, smooth, and breathable. It's perfect for curling up during cold nights.
Tranquil, Uninterrupted Sleep: Select from 6.8 or 9 kilograms of weight to deliver the comfort that is just right for your body weight and sleeping habits. Fall asleep faster and stay asleep longer!
Design Options: Zquilts comes in gray and blue, plus it's available in 2 different sizes. Depending on the comfort level you want, you can choose from 120x180 cm and 150x200.
100% Durable: Unlike other weighted blankets that are made from glass beads or plastic pellets, our quilt is crafted from premium brushed microfiber. This means it won't deform or shrink after being washed.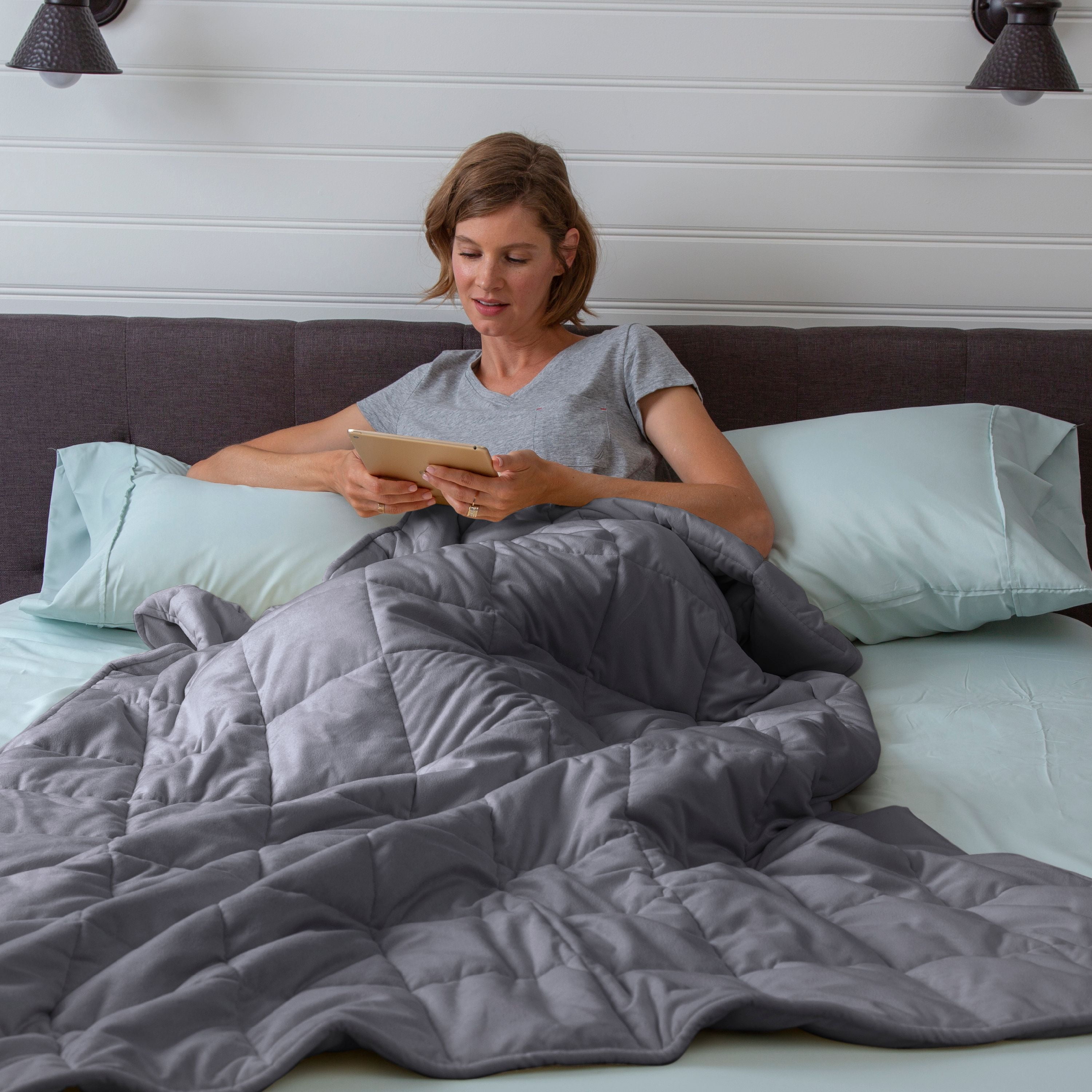 Not satisfied? No worries, we have a 30 Day Money Back Guarantee.
Order Today and Receive FREE SHIPPING!